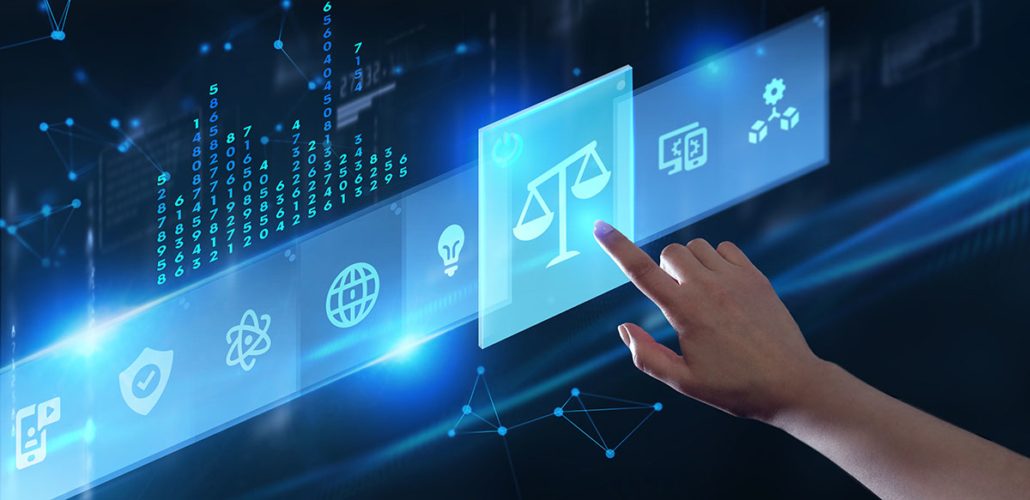 Introduction
As an attorney, law firm, or certified public accountant (CPA), you understand that your practice encompasses more than legal work. You must hire and manage staff, maintain office space, keep up with technology and software updates, and manage daily business tasks. Fortunately, companies called Managed Service Providers (MSPs) can help you manage these aspects, allowing you to focus on what truly matters: providing exceptional legal services to your clients. Some MSPs offer services specifically designed for attorneys, law firms, and CPAs, such as IT support, cloud storage solutions, accounting and billing management tools, document management systems, policy and compliance assistance, marketing campaigns, and website design/development, among others.
Data Security, Backup, and Disaster Recovery
Safeguarding sensitive client data is paramount for attorneys, law firms, and CPAs. Implementing robust backup and disaster recovery strategies is vital to mitigate the risk of significant economic loss, reputational damage, and potential legal and regulatory liability. Implementing a comprehensive backup plan is crucial to ensure the timely recovery of clients' information in cases of unforeseen emergencies or difficult circumstances, such as when immediate responses are required.
Disaster Recovery: Addressing the impact of disasters and incidents on infrastructure, Disaster recovery encompasses the comprehensive set of processes and strategies employed to recover from disasters and incidents, which can include anything from fires or floods to hardware failures or ransomware events, which can destroy critical infrastructure and cause data loss, or worse, data breach. Including the loss of buildings, servers, and other IT equipment that attorneys, law firms, and CPAs rely on for managing and storing their clients' confidential information. A well-rounded disaster recovery plan is crucial for legal practices to navigate and mitigate the adverse effects of natural disasters effectively. MSPs with professional services and legal industry experts can provide guidance and resources to develop and implement comprehensive disaster recovery plans encompassing data protection, infrastructure resilience, and contingency planning, allowing legal professionals to recover and restore operations swiftly, ensuring minimal disruption to their clients and business.
Proactive Measures: Ensuring Business Continuity for professionals, adopting proactive measures that guarantee continued operations or a fast return to operations in the face of catastrophic events is essential. By partnering with a reputable MSP experienced in the professional services industry, attorneys, law firms, and CPAs can benefit from tailored solutions that cater to the unique needs of their practice.
Industry-Specific Backup Solutions: Working with an MSP that understands the intricacies of the professional services and regulated industry sectors ensures the implementation of industry-specific backup solutions that prioritize protecting sensitive client data. These MSPs can recommend and deploy innovative backup technologies and strategies to accommodate stringent requirements.
Cloud Services
In today's fast-paced digital landscape, cloud services have become an invaluable resource for attorneys, law firms, and CPAs. The adoption of cloud technology in the legal and financial sectors has revolutionized how professionals store, access, and manage data, emphasizing security, reliability, and accessibility. However, staying abreast of the latest advancements in cloud services and managing these platforms can take time and effort. Partnering with an MSP can streamline this process, ensuring that legal and financial professionals can focus on their core competencies while enjoying the numerous benefits of cloud services.
Advantages of MSP-Managed Cloud Services for attorneys, law firms, and CPAs by entrusting an MSP with the management of your cloud services, legal and financial professionals can reap numerous benefits, including
Seamless Software Updates: With an MSP handling your cloud services, your team no longer needs to update software across devices manually. The MSP will take responsibility for performing regular software updates, ensuring that your systems remain current and secure.
Proactive Performance Monitoring: MSPs continuously monitor performance levels across multiple devices, ensuring your cloud infrastructure operates efficiently. This proactive approach helps identify and resolve potential issues before they escalate, minimizing downtime and disruption.
Enhanced Data Security: MSPs are well-versed in industry-specific security protocols and compliance regulations. By partnering with an MSP, attorneys, law firms, and CPAs can rest assured that their sensitive client data remains secure and complies with the relevant standards.
Scalable Cloud Solutions: Legal and financial professionals often experience fluctuating workloads and client demands. MSPs offer scalable cloud solutions that can be adjusted to accommodate these changes, allowing for seamless expansion or contraction of services as needed.
Streamlined IT Management: Outsourcing cloud service management to an MSP enables legal and financial professionals to focus on their core competencies. The MSP will handle the time-consuming tasks of maintaining, updating, and monitoring cloud services, freeing up valuable time and resources.
The virtualization of IT infrastructure: is a powerful tool for enhancing data security and streamlining operations within a business legal practice. MSPs can assist with deploying virtualized servers, storage, and network resources, ensuring optimal performance and safety. This approach offers several advantages, including improved resource utilization, increased flexibility, and reduced hardware costs. Moreover, virtualization can bolster data protection by rapidly deploying security patches, seamless system upgrades, and efficient disaster recovery processes.
Navigating Compliance and Regulatory Requirements
Compliance and regulatory requirements are indispensable for attorneys, law firms, and CPAs. Maintaining adherence to industry standards, such as the General Data Protection Regulation (GDPR), Sarbanes-Oxley Act (SOX), and Health Insurance Portability and Accountability Act (HIPAA), is crucial for these professionals. MSPs play a significant role in ensuring compliance, providing numerous benefits to their legal and accounting clients.
Critical Benefits of MSPs in Compliance and Regulatory Requirements Management
Expert Guidance in compliance with industry standards MSPs offer invaluable assistance in maintaining compliance with industry standards, including but not limited to GDPR, SOX, and HIPAA. By partnering with an MSP, attorneys, law firms, and CPAs gain access to knowledge and expertise that ensures their practices remain compliant with relevant regulations. This not only mitigates the risk of non-compliance penalties but also bolsters the reputation of the firm or practitioner in the eyes of clients and regulatory bodies.
Comprehensive Support in Business Management MSPs provides extensive support in managing the business aspects of a legal or accounting practice. This includes critical areas such as IT security, cybersecurity, and disaster recovery planning. By utilizing the services of an MSP, legal and accounting professionals can concentrate on their core competencies, confident that the MSP will address any potential compliance, security, or technological issues.
Regular Compliance Audits and Assessments MSPs can conduct periodic compliance audits and assessments to ensure that their clients' practices adhere to industry standards. This proactive approach allows attorneys, law firms, and CPAs to identify and rectify potential compliance issues before they escalate, thus reducing the risk of penalties or reputational damage.
Customized Compliance Solutions Tailored to the legal and accounting industries, MSPs understand the unique compliance challenges. Consequently, they can develop and implement customized compliance solutions explicitly tailored to the needs of the legal and accounting sectors. This targeted approach ensures that the compliance strategies employed are practical and efficient, optimizing the use of resources and providing maximum protection against potential risks.
Maximizing Cost Efficiency
Optimizing cost efficiency in the highly competitive legal and accounting industries is a critical component of success for attorneys, law firms, and CPAs. MSPs offer a strategic advantage for businesses seeking to reduce expenses while maintaining high-quality services. Through proactive maintenance, comprehensive system monitoring, and advanced optimization techniques, MSPs effectively streamline operations, minimize costly downtime and repairs, and improve overall productivity.
As legal and financial professionals understand, controlling expenses without compromising the quality of client services is paramount. Partnering with an MSP delivers numerous advantages, including the ability to
Leverage Proactive Maintenance and Support: MSPs proactively approach system maintenance, addressing potential issues before they escalate into more significant, costlier problems. This preemptive strategy prevents unplanned downtime and extends the lifespan of your technology infrastructure, maximizing your return on investment.
Implement Advanced System Monitoring: MSPs utilize sophisticated monitoring tools to continually assess the health and performance of your systems, promptly identifying areas requiring attention. By detecting potential concerns early, MSPs can resolve problems efficiently, ensuring uninterrupted service for your clients and maintaining the integrity of your firm's reputation.
Optimize Systems for Maximum Efficiency: MSPs are well-versed in best practices for system optimization, employing techniques that enhance productivity, reduce energy consumption, and streamline operations. This results in a more cost-effective and environmentally friendly business model, which aligns with the values of many modern law firms and accounting practices.
Benefit from Industry-Specific Expertise: MSPs who serve the legal and accounting industries deeply understand law firms, attorneys, and CPAs' unique challenges and requirements. Their tailored solutions are designed to meet the specific needs of your practice, ensuring maximum cost savings and operational efficiency.
Access Scalable Solutions: As your practice evolves, MSPs offer scalable solutions that grow with your business, eliminating the need for costly infrastructure overhauls or labor-intensive system upgrades. This adaptability allows you to maintain a lean operation, quickly adjusting resources to align with your firm's changing needs.

Conclusion
In summary, numerous advantages can be gleaned from collaborating with a Managed Service Provider (MSP) for attorneys, law firms, and CPAs. If you are searching for an MSP boasting a proven record of accomplishment within the professional services sector, Betterchips Consulting is the premier choice. With over twenty years of experience serving attorneys, law firms, CPAs, and their clients, our team possesses the requisite expertise to ensure your business flourishes.
Our comprehensive suite of services is specifically tailored to accommodate the distinct needs of the legal industry, encompassing managed IT services, cybersecurity solutions, and cloud computing. As legal professionals, you are undoubtedly familiar with essential terms such as e-discovery, legal research, case management, and data protection. Betterchips Consulting is proficient in addressing these areas, further solidifying our position as an invaluable partner for your legal practice.
Do not hesitate to seize this opportunity to elevate your legal practice to unprecedented heights. Contact us today at info@betterchips.com to discover how Betterchips Consulting can assist in streamlining your operations, bolstering data security, ensuring regulatory compliance, and enhancing the overall success of your law firm, legal practice, or accounting firm.
https://www.betterchips.com/wp-content/uploads/2022/06/Blog-Library-Scales-of-Justice-Selection-2.jpg
583
1200
Jamey Kistner
https://betterchips.com/wp-content/uploads/2021/06/logo-light-bg-300x69.png
Jamey Kistner
2023-03-16 13:21:15
2023-03-16 13:38:20
Optimizing Legal Practice Management: A Comprehensive Guide for Law Firms, Attorneys, and CPAs on Managed Service Providers (MSPs)