Convergence of Business, Legal, and Technology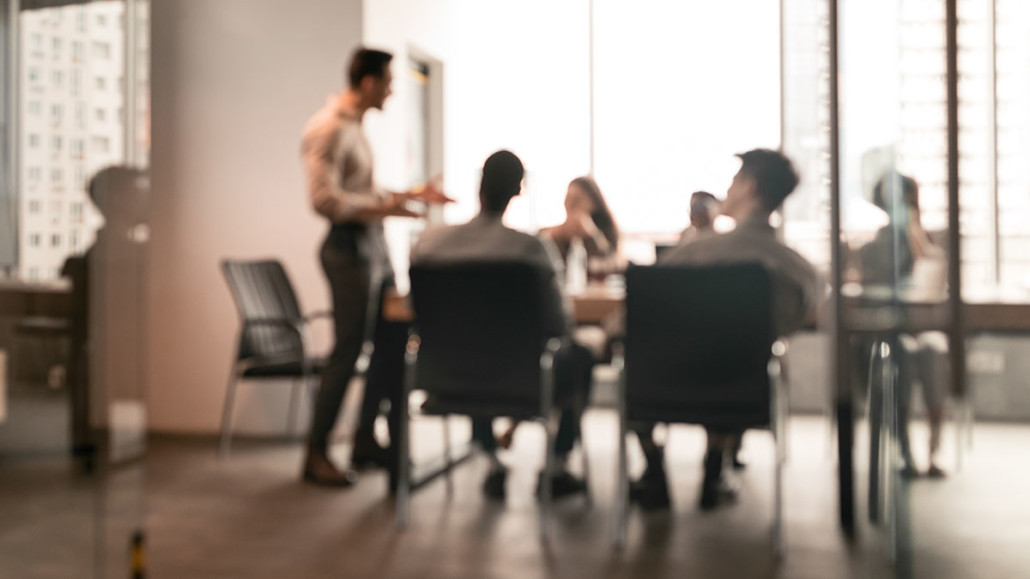 Business and Technology
Business and technology are intricately interwoven. Companies rely on technology to help them succeed, but they also need to understand the impact technology has on their overall business. While companies must stay up-to-date with technological advances and trends, it is equally important to have a strategy for how they will use those technologies moving forward.
It's no secret that technology is changing at a rapid pace. This evolution can quickly become even more challenging as technology increases in complexity and businesses increasingly rely on IT for success.
But it's not just about being "ahead" of your industry—you also need to stay ahead of other companies in your sector, which may be using new technologies before you are.
Technology constantly evolves, so staying ahead means knowing what's coming next, not just what's happening now!
We've seen incredible technological advances over the past several decades, and there's something new to learn every month. The problem is finding the time, personnel, and budget to stay on top of all these changes; you can't afford to waste time on inefficient or ineffective processes, or your business will suffer. And in today's competitive environment, taking advantage of the latest technology is imperative. The good news is that plenty of tools can help you make the most out of your workday and ensure you're getting the most out of your time. The bad news is that there are so many different options out there! How do you know which one will work best for you?
Betterchips can help you figure that out by reviewing some of our favorite productivity tools for business. We'll cover everything from communication and project management software to time-tracking apps and email marketing tools—and more!
When legal requirements fail to keep up with the progression of technology, companies may be unprepared to deal with business challenges.
While contractual requirements constantly change, organizations may need more preparation to deal with the challenges. Staying ahead of all the changes can be frustrating, and not being compliant can result in significant financial penalties and reputation damage to your business.
The word "compliance" has a negative connotation, but it doesn't have to be. Compliance frameworks like ISO 27001 and NIST Cybersecurity Framework provide a common language for discussing cybersecurity concerns with senior management. As organizations adopt these frameworks, the conversations become easier across the board and even end up being seen as an asset, not just a cost to cover the risk.
Here are some common compliance frameworks and how they may affect your company.
Compliance frameworks refer to policies and procedures that organizations follow, often to comply with regulations. They can be more narrowly focused on specific laws or norms, such as Sarbanes-Oxley or HIPAA privacy compliance, or more broadly focused on a particular industry's regulatory environment, like The Gramm-Leach-Bliley Act. In either case, complying with a compliance framework puts your organization on the right track toward compliance with applicable rules and regulations.
NIST Cybersecurity Framework
The NIST Cybersecurity Framework is a set of cybersecurity controls that can manage risk in networked systems. It was developed by the National Institute of Standards and Technology (NIST) within the U.S. Department of Commerce, in cooperation with leaders from business and academia.
The NIST Cybersecurity Framework is not a product or service that can be purchased, but rather an approach to improving cyber security that any organization can adopt at its own pace, based on its unique needs and risk profile.
ISO 27001 and ISO 27002
ISO 27001 and ISO 27002 are similar in that they're both information security standards. They also share some terminology and concepts, but there are some critical differences between them:
ISO 27001 is a formal standard that specifies how to manage information security. It defines what "information" means in relation to an organization and explains how to effectively implement policies, procedures, and controls to ensure the confidentiality, integrity, availability, and accountability of information assets.
ISO 27002 specifies how to protect information assets against unauthorized access, alteration, disclosure, or destruction by implementing specific controls by an organization's employees or third parties acting on its behalf.
SOC2
SOC2 is a compliance framework for service organizations. It allows you to demonstrate your ability to provide services securely based on ISO/IEC 27001 or ISO/IEC 27002.
SOC2 is an extension of ISO/IEC 27001 and guides how to implement the controls in the standard within your organization. If you are using or implementing any information security management system (ISMS), SOC2 can help you determine whether that system meets all of its requirements for compliance with this international standard.
FISMA
FISMA is the acronym for the Federal Information Security Management Act of 2002, a law that requires federal agencies to protect their information and systems. FISMA was created to identify sensitive information and reduce risks related to security breaches. The legislation also requires agencies to establish policies, standards, guidelines, and procedures for managing their IT assets effectively to meet security requirements set forth by the law. In other words: it's the foundation for most federal cybersecurity policies today.
The law applies only to systems containing nonpublic data—that is, information that falls under one of six categories (e.g., national defense or foreign relations). If you work in any other sector—private sector companies or state/local governments—you likely won't have this type of data on your desk!
NERC-CIP
A basic compliance framework, NERC-CIP consists of security standards and guidelines for critical infrastructure (CI) owners and operators. The program is voluntary, but it provides a set of industry standards to help CIs comply with essential cybersecurity requirements.
NERC-CIP ensures that CIs maintain effective cyber defense programs that protect their assets from cyber threats. It provides a common language and consistent metrics for evaluating how well an organization's CI assets are protected. With NERC-CIP, organizations can identify gaps in their cybersecurity programs and develop strategies to close those gaps while meeting legal requirements and regulations like FISMA or HIPAA.
HIPAA
HIPAA, or the Health Insurance Portability and Accountability Act of 1996, is a U.S. law that protects the privacy of health information and provides standards for electronic healthcare transactions. It was signed into law by President Bill Clinton in 1996 as part of his bid to reform the healthcare industry.
HIPAA applies to all entities involved with healthcare delivery: doctors, hospitals, pharmacies, insurers, and others who possess or use Protected Health Information (PHI) on behalf of covered entities such as health plans and healthcare providers who conduct business electronically using electronic media.
GDPR
The General Data Protection Regulation (GDPR) is a set of regulations that came into effect on May 25, 2018. They require companies to protect the personal data and privacy of EU citizens and report data breaches within 72 hours of discovery. GDPR also requires companies to allow users to see what data is being collected about them and for what purpose.
Armed with a business mindset and strategic vision to advise your organization.
Betterchips Consulting is committed to helping clients achieve their business goals by providing clear, easy-to-understand, and efficient solutions for their legal, compliance, project management, technology, and business needs. We believe in developing a close working relationship with our clients, understanding their unique requirements, and providing efficient, practical solutions that can be implemented quickly, discreetly, and effectively.
We are technologically armed professionals with a strategic business mindset and vision to guide you in whatever capacity you require. A dedicated team of project managers, engineers, and consultants who can help you stay on top of industry developments, including changes to legislation, regulations, and best practices. We have a solid customer-first approach and a team of experienced multidisciplinary professionals from many industries who use cutting-edge technology and proven business methodologies to create solutions for our clients that save them money and time. We give our customers and clients a decision advantage to reduce risk and exposure.
We are here to help!
We are here to help your business grow at any stage of development. Whether you're looking for help developing a new business or service or need assistance with compliance issues, our experts can assist you with any challenges armed with the technology to stay safe, secure, and compliant. Contact Betterchips Consulting today!
https://www.betterchips.com/wp-content/uploads/2022/02/Blog-Library-Meeting1.jpg
675
1200
Jamey Kistner
https://betterchips.com/wp-content/uploads/2021/06/logo-light-bg-300x69.png
Jamey Kistner
2022-11-18 10:56:20
2022-11-18 11:02:16
Convergence of Business, Legal, and Technology